Home » Books, Comics, Movies, Television
MAD film documentary Kickstarter to honor idiocy – don't worry, we're in!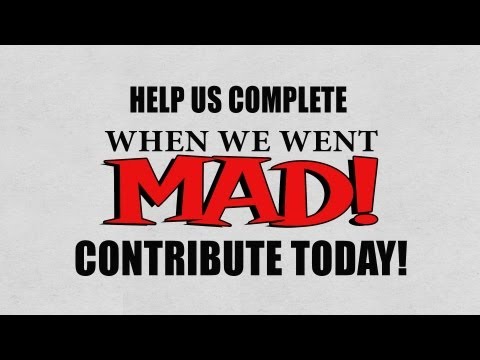 If you've never read a MAD magazine then you are missing out on the greatest cultural satire books ever published. If you are a fan of MAD, then no one needs to tell you how smart their stupidity is, and how the infamous publication has influenced an untold number of comedians, writers, artists and copycat periodicals.
Last summer the irreverent magazine celebrated its 60th Anniversary and finally a filmmaker is producing a somewhat serious documentary about the book and the crazy artists and writers who have crafted its hilarious content for the past six decades.
This film is long overdue, so take a look at filmmaker Alan Bernstein's Kickstarter campaign video and visit his Kickstarter page to see a very entertaining sample of what the finished film might look like, including interviews with MAD's creative artists and writers like Sergio Aragones, Al Jaffee and Dick Debartolo – then consider helping get this culturally important movie made.