Home » Columns, Events, Movies, Sci-Fi & Fantasy
2013's cinematic catastrophe calendar
We've survived the predicted 2012 Mayan Armageddon, but that doesn't mean we're out of the woods yet. A wise man once said that, "the end is always near," and the year 2013 will certainly be offering plenty of apocalyptic (and post-apocalyptic) fun for our entertainment pleasure.
Here is a list of upcoming films that are set either during or after our impending global annihilation. Take a look and use our comments section to let us know which movie(s) you're most looking forward to this year – or which apocalyptic scenario you think is most likely to occur.
Oblivion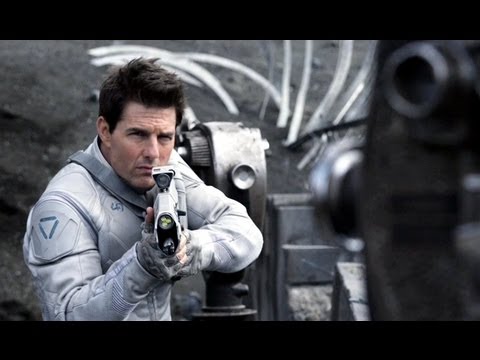 (Opens April 19, 2013)
Oblivion is written and directed by Joseph Kosinski, who last helmed Tron: Legacy, and it is based on the graphic novel from Radical Comics. The last time we saw Tom Cruise face Armageddon was in Steven Spielberg's War of the Worlds remake (2005) and in this new movie he plays a "drone repairman" who uncovers a terrible secret regarding the post-apocalyptic Earth. Could it be that the end days were triggered by the rumor of a Top Gun sequel?
After Earth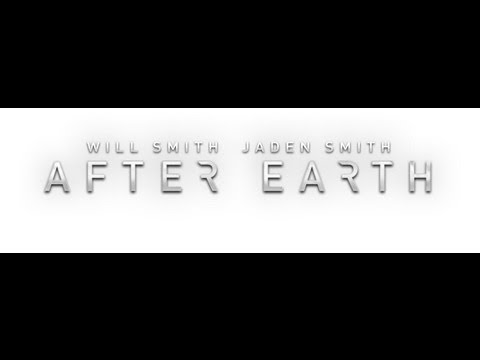 (Opens June 7, 2013)
Director M. Night Shyamalan and actor Will Smith already have several end-of-days themed films on their respective resumes with The Happening, Signs, Independence Day and I Am Legend among them. In After Earth they are teaming up, together with Smith's son, Jaden, in this story about a man and his son fighting for survival on the remnants of our future planet.
This is the End
(Opens June 14, 2013)
In what is sure to be a very odd and off-color comedy, actors Seth Rogen, James Franco, Jonah Hill and Danny McBride play themselves trapped together in a house while the apocalypse unfolds outside. This is the End is the first of two apocalyptic comedies to be released this year (see The World's End below).
See This is the End's red-band Trailer.
World War Z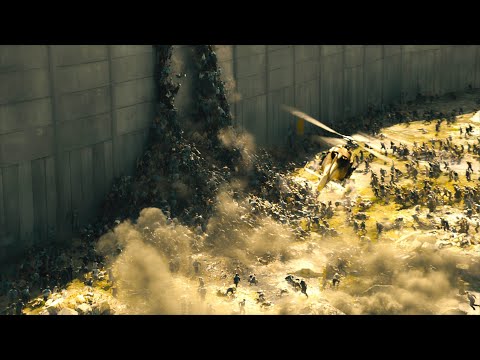 (Opens June 21, 2013)
Zombie fans have been waiting for years to see this film adaptation of the Max Brooks' book of the same title; and if they get it right, this could be the movie event of the year. The trailer is pretty exciting, even though there is already some controversy surrounding the zombie running speed. Brad Pitt stars in this epic undead adventure and he is also one of the film's producers.
Pacific Rim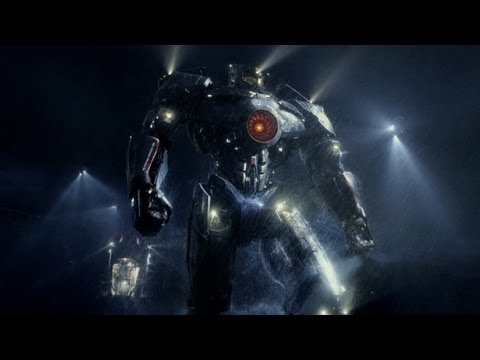 (Opens July 12, 2013)
Giant monsters from the bottom of the ocean rise to the surface and do battle with giant robots in an original film written and directed by Guillermo del Toro! What more could you want or ask for? The trailer for this movie looks incredible and I can't wait to see how the robots "cancel the apocalypse."
Elysium
(Opens Aug. 9, 2013)
In this timely science fiction tale the rich live their life of privilege in a space city amongst the clouds, while the poor are left behind on what's left of the ravaged Earth. Elysium is written and directed by the man who brought us District 9, Neill Blomkamp, and it stars Matt Damon as a rogue soldier out to even the score. This looks like another smart sci-fi saga by Blomkamp.
See the Elysium promo tease.
The World's End
(Opens Oct. 25, 2013)
Edgar Wright and Simon Pegg, the same team that did Shaun of the Dead and Hot Fuzz, give us their take on the apocalypse in the film spoof, The World's End. A group of old friends get together for one last "pub crawl" just as the world is coming to its end. If this is anything like their previous work, this should be hilarious. A trailer for The World's End is not yet available.
The Hunger Games: Catching Fire
(Opens Nov. 22, 2013)
It's part-two in the post-apocalyptic adventures of Katniss Everdeen, in which the young heartthrob sparks a rebellion. In a plot that could have been pulled straight from television's Survivor reality show, Hunger Games victors are forced to compete against each other once again in celebration of the 75th "special" edition of the competition.