Home » Featured, Movies, Music, Sci-Fi & Fantasy, Videos
Pop music meets sci-fi in new Five For Fighting video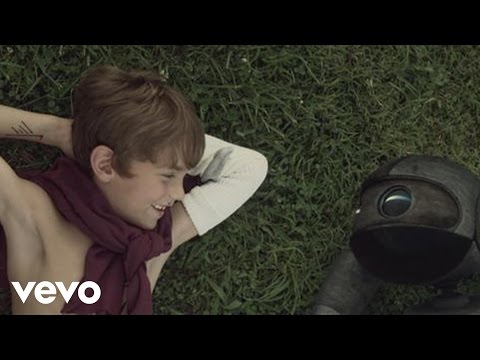 Five For Fighting has released a new video for the song, "What If," featuring a robot and his boy in a touching three and a half-minute sci-fi story. Five For Fighting's John Ondrasik is the same musician that gave us, arguably, the best Superman song ever, Superman (It's Not Easy), back in the year 2000.
The new video was directed by Roman White of Revolution Pictures and Mr. Ondrasik says, "Roman White's 'What If' video is my favorite of all Five For Fighting videos. It is a wonderful film that touches on love, mortality, and the little robot in all of us…"
It's a very good song and the video is a great science-fiction short film to boot. Check it out and enjoy!