Home » Featured, Television, Top story
Breaking Bad artists 'kiss the cook' goodbye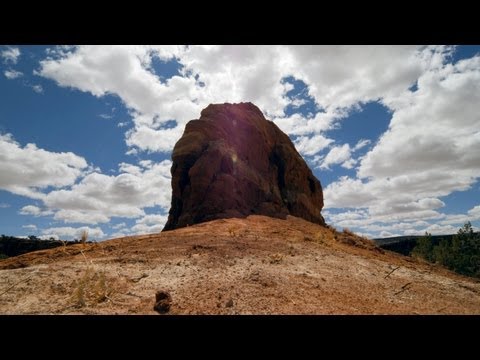 Unless you've been hiding under a rock in the middle of the New Mexico desert, you know that tonight (Sunday, September 29, 2013) is the season finale of what is arguably the "best television show ever made," Breaking Bad.
It's been some time since a television show has generated as much excitement and speculation about how the series might end, and the artistic world seems to have been especially inspired by the rise and fall of Walter White.
To commemorate tonight's historic event, we thought we'd share a handful of our favorite Breaking Bad fan art creations, including a couple of pieces designed by amazing local artists. Enjoy!
Created by Chris Burkheart, this portrait of Jesse Pinkman and Walter White, dressed in their iconic hazmat suits, is one of the best I've seen. You might remember Chris as the founder of the popular local art collective known as "Oddity Commodity." You can purchase this print and learn more about Mr. Burkheart at chrisburkheart.com.
"Ice Cooker for NES" by Tom Foster Monk of London, England, is a spoof of the 1985 Nintendo game, Ice Climber. You'll notice it even has the "Heisenberg" seal of approval. Learn more about Tom Foster Monk on Dribble at dribbble.com/tomfostermonk. Do you think there will ever be a Breaking Bad video game?
Our next "local" piece is called, "Crystal Blue Persuasion," and was created by Steve Failla, AKA Spilligan. Everyone needs some love, even Heisenberg, so why not step up and "Kiss the Cook!" You can find out more about Steve's incredible art at spilligan.com or on his Facebook artist page.
If you are an EC Comics fan then you'll love this Breaking Bad homage created by a graphic designer named, Serk, done in the style of an old school EC Comics cover (a tribute to artist, Johnny Craig.) Learn more about Serk and his art at serkotron.com.
In the late seventies and early eighties, Hostess brand bakeries ran full page advertisements in comic books that incorporated heroes from Marvel, DC and even Casper the Friendly Ghost. There is a large cult following of these Hostess Twinkie and Cupcake ads, and artist Brendan Tobin, from Newport, Rhode Island, has created a hilarious Breaking Bad tribute that encapsulates the innocent fun of those retro endorsements. Learn more about Mr. Tobin at brendantobin.blogspot.com.
Enjoy the season finale of Breaking Bad tonight, and if someone knocks on your door while you're watching – don't answer it!